Joël Lodé, the longtime member of the International Organization for Succulent Plant Study, has finished his long-awaited Taxonomy of the Cactaceae.
http://cactus-aventures.com/Taxonomy_of_the_Cactaceae_ENG.html
The new classification of cacti based on molecular data and explained
in two volumes:
Vol. I : Acanthocalycium - Lymanbensonia / Vol. II : Maihuenia - Yungasocereus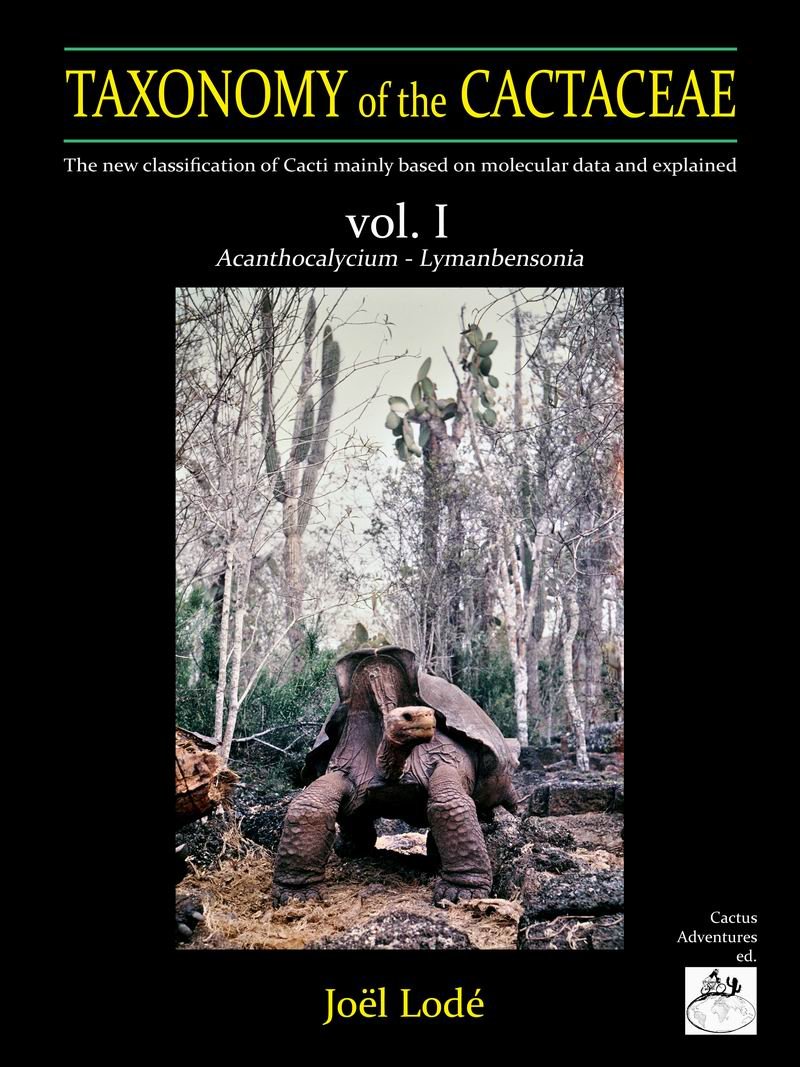 First classification of cacti based mainly (although not only) on the molecular genetics (DNA) and explained. No book on cacti has ever gone this far with illustrations, both in quantity (+7000 photos) and quality, but also in diversity, with plants photographed in habitat and collection at different stages of growth, also with flowers, fruits and even seeds (more than 360 species photographed on digital microscope)! And of course, all the latest discoveries!

For more Information, please visit: cactus-aventures.com